RPM-SxS Can-Am X3 E-Valve 3" Electronic Dump Valve Exhaust / Mid pipe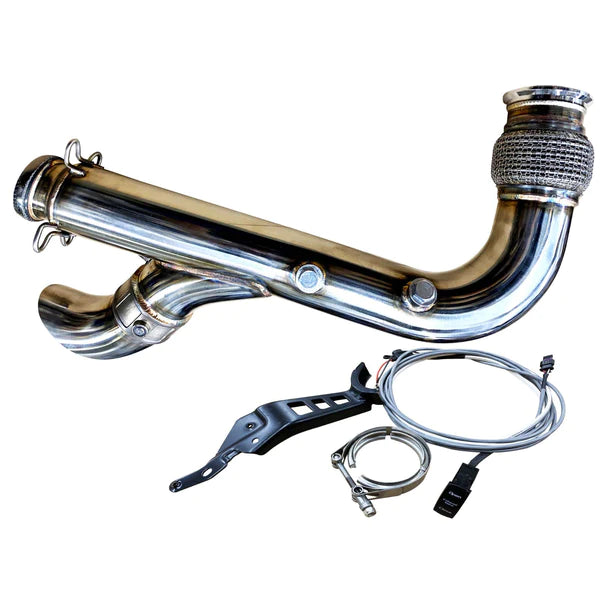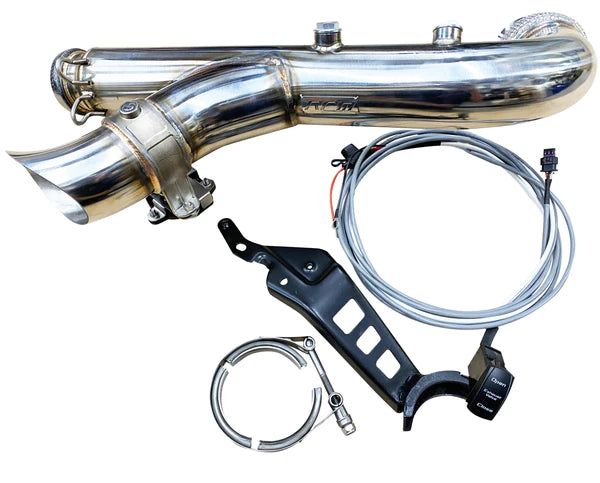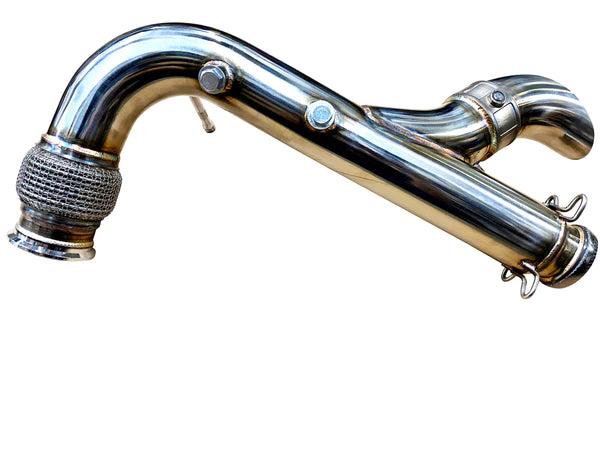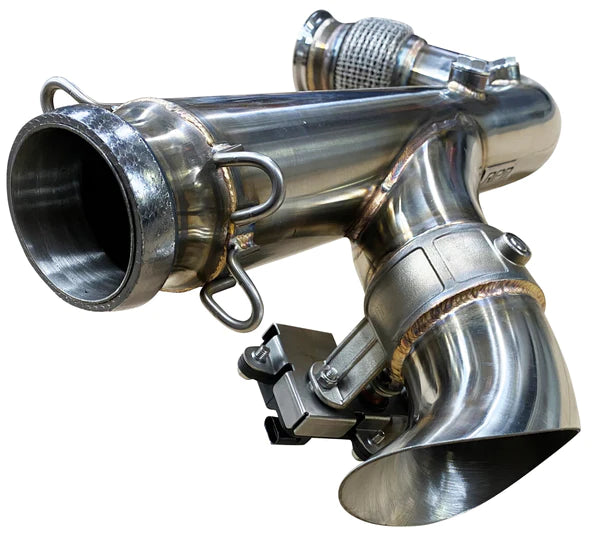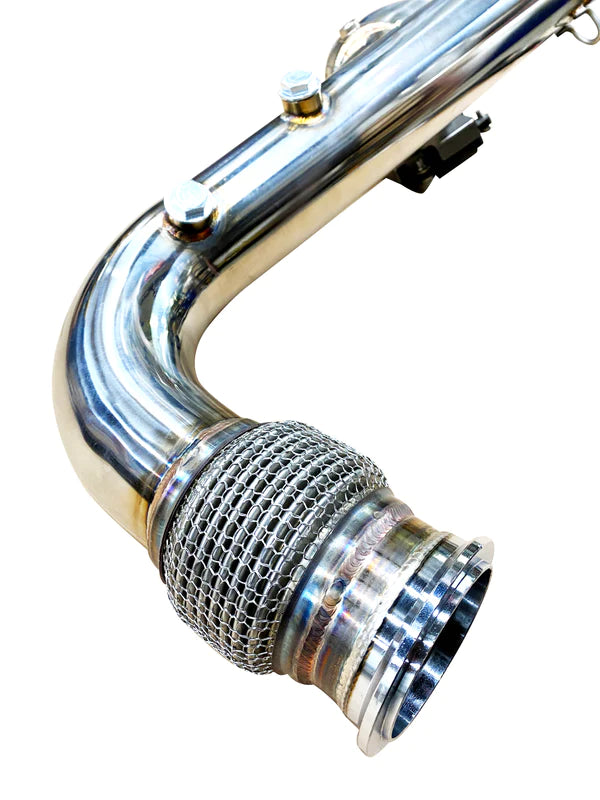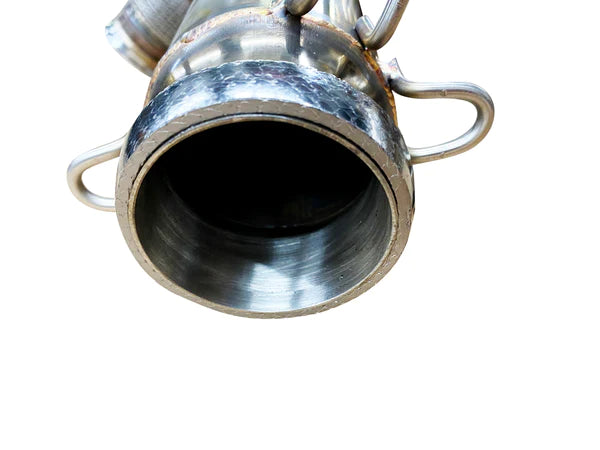 Transform the quiet stock sound of your X3 SxS to the mean sound of the 3 cylinder Rotax at the push of a button! 
RPM SxS has incorporated a high end fully electronic 3" exhaust valve motor into our famous 
Big Mouth
cat delete AND built it to 3" to do just that! You now have everything the famous RPM SxS Big Mouth has WITH a 3" electronic dump valve! RPM SxS has maintained 3" all the way through the e-valve system and 2.5" at the muffler by utilizing a custom exhaust gasket that mates to a stock muffler! This allows you to have the most free flowing mid pipe on the market and still be able to mate it to ANY muffler that accepts the stock mid pipe! 
This Stainless, TIG welded Cat Bypass frees up the absolute most HP and substantially lowers temperature radiating from the exhaust system.  Any restriction, especially the stock catalytic converter after the turbo, directly reduce horsepower.  The Big Mouth features alone will net you 6-7 wheel horsepower with the stock tune and valve closed.  OEM, or our RPM Powersports slip on muffler fits straight to this cat delete E-valve system with NO modifications!
The 3" E-Valve gives you the option to run a stock muffler, and at the flip of a switch you unleash extra horsepower, 500+ more RPM's, and a deep sporty exhaust tone! Switch it back closed and you have a quite stock sounding machine! Unlike some, our dump valve system has a smooth transition from the mid pipe to the valve allowing for the smoothest and free flowing dump valve exhaust on the market. As it passes the 3" valve the exhaust gasses will flow out our signature & beautiful fish tail tip! If you're running a data logger or accessory that requires a second O2 bung have no worries, all RPM SxS X3 mid pipes come standard with a 2nd O2 bung at no additional cost. 
This kit comes COMPLETE all the way down to the zip ties to secure your plug and play harness! A replacement exhausts bracket is included to incorporate the 3" exhaust! Easy to follow & full color instructions are included. Like all of our exhaust they have a LIFETIME, NO questions asked warranty!  
Fits all years and models Can-Am Maverick X3 Turbo, Turbo R and RR
Sport exhaust tone
Extremely lightweight! 8.3 LB's 

Plug & Play Wiring Harness
Replacement exhaust bracket
HD Extreme V-Band Clamp
Includes TWO O2 Bungs for those using data loggers! 
Back lit toggle ( orange )
O2 bung caps included for those not using them!
3" piping all the way through the E-Valve system
100% bolt-on installation
Uses factory O2 sensor
Lowers heat radiating from the exhaust components

Adds approximately 6-7 horsepower 
Connects to the OEM, RPM Slip On muffler, or a

ftermarket mufflers that use the stock style mid pipe