RPM Polaris RMK 9R / 850 NA Titanium Q-Muf Chambered Muffler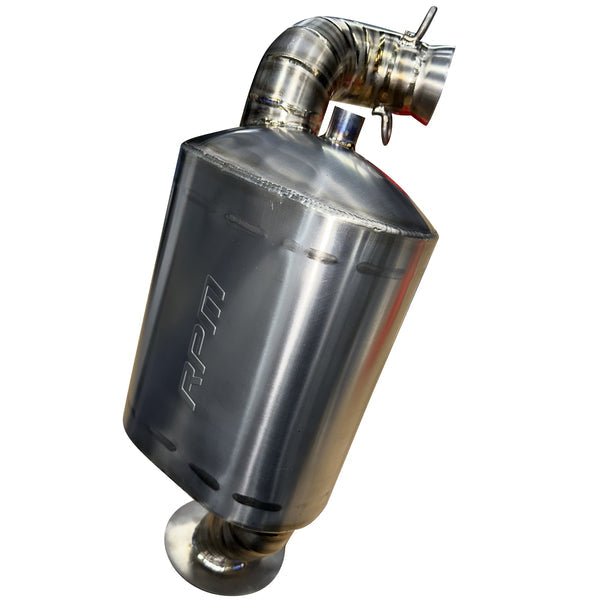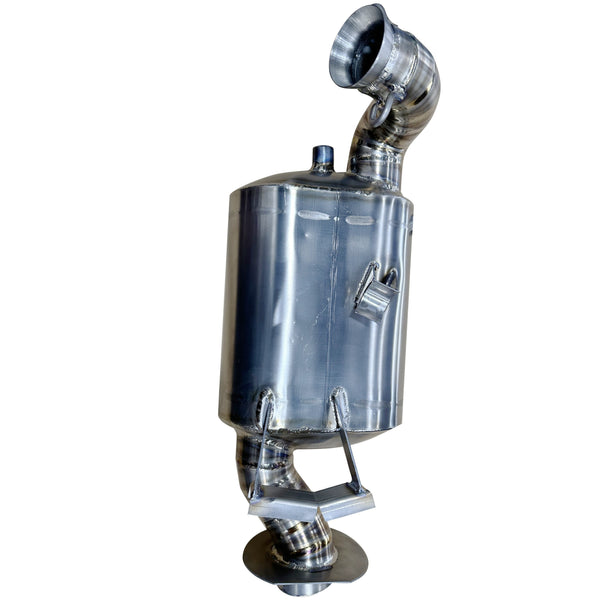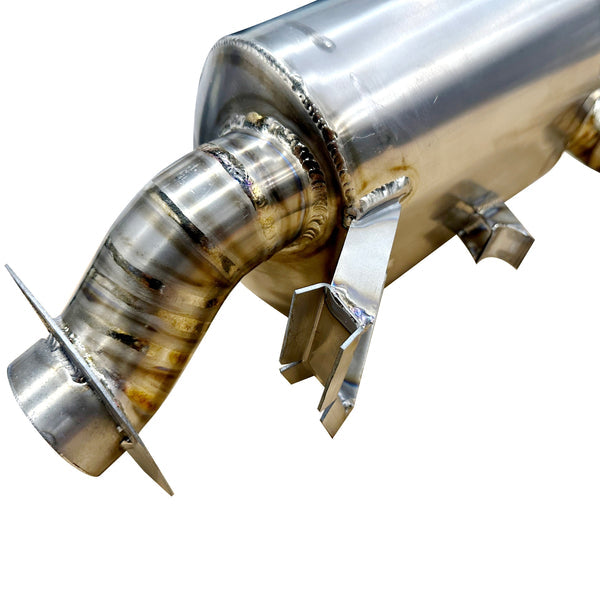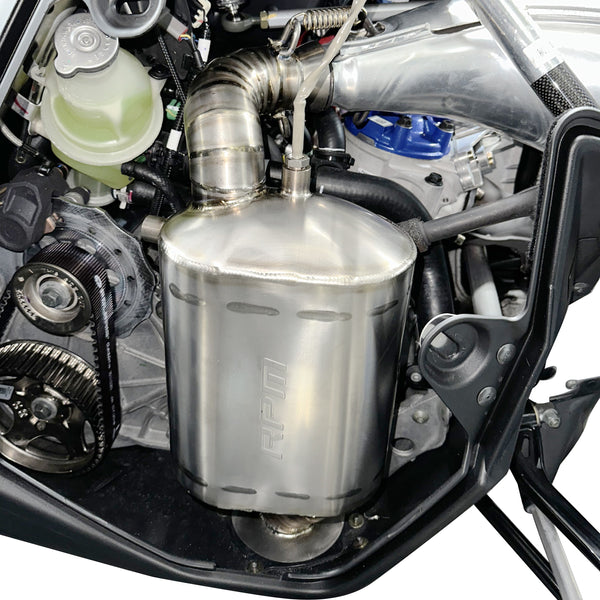 The RPM Q-Muf is a high performing, free flowing, mechanically chambered QUIET muffler.  Only slightly louder than factory while providing HUGE gains in the performance and weight department. These mufflers are deigned by utilizing a series of pass though baffles and chambers to deaden sound while still allowing enough CFM & exhaust velocity through the whole system to not suffer ANY power loss while increasing throttle responsiveness! At WOT our mufflers are designed to load the chambers with exhaust flow and overflow CFM to the pass through chambers which will allow exhaust to more freely flow through when needed. With the throttle closed and drastically less exhaust flow, the exhaust will then return to flowing through the baffles and mechanical chambers providing a deep quiet sound.  Our uniquely designed oval domed top and bottom muffler body's eliminate any hot spots or fume dead spots providing a smooth free flowing path of exhaust gasses. The mufflers internals are fully welded to provide absolute most durable construction. We did not skimp on ANY material including the fact that our mufflers have a snow plate which not only keeps snow out of the tunnel but FUMES out as well! The snow plate blocks fumes from being able to enter when the exit tip of the muffler is fully submerged in snow or taking snow impacts to the belly pan. The mufflers exit tip is also DUAL wall titanium allowing us to protrude the tip further than the competitors while still remaining worry free of dents, bends, or damage. All of our mounts are "over built" in order to never leave you frustrated & out of commission from lack of support or weak mounts.  All of our chambered snowmobile mufflers are backed by a 3 year manufactures warranty. 
If you have a 850 with a tune, aftermarket expansion chamber, big bore kit, ETC, select the 9r model.
Highlights

Only 4.4Lbs (11.4Lb's lighter than stock)
Full Titanium Structure
2-4 HP Increase

 

Internally, Mechanically Baffled 
Integrated Bottom Snow Plate
Dual Wall Tip
Drop In, Bolt On, & Go
No Tuning Required