RPM Can Am X3 Plug & Play Intercooler Fan Override Switch Kit 2017-2023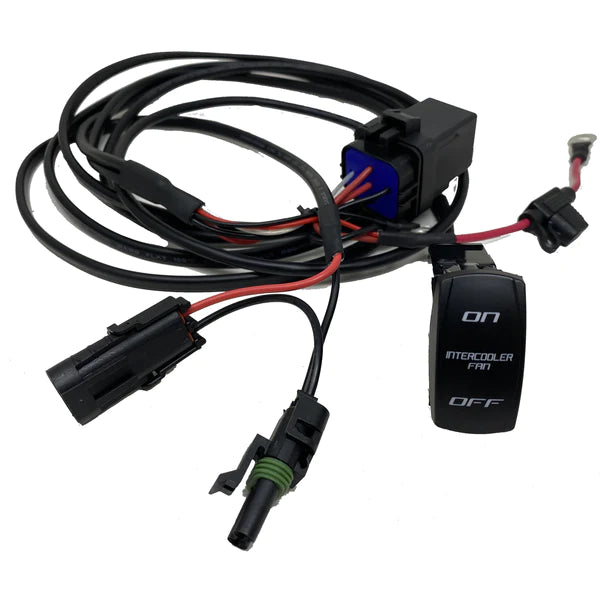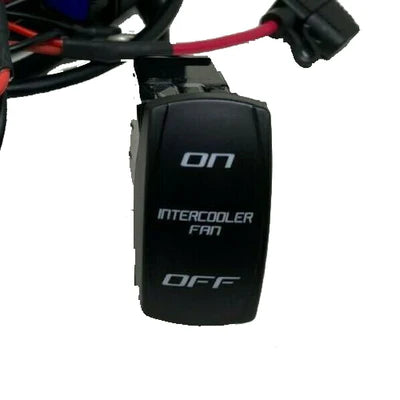 This is a fail proof, plug & play kit for the X3's that give YOU full control of your Intercooler fan. The factory fan for the 120hp models will not turn on at all, the 154+hp models ONLY turn on under 80% load. This kit allows the IAT's to be lowered by maintaining cool air passing the through the intercooler even at cruising speeds. Cooler IAT's = MORE POWER! 
*Required component for 120HP X3's doing a intercooler upgrade.  The factory ECU will not turn on the fan!
*For already intercooled models this is an over ride that allows you to run your intercooler any time at the flip of a switch. Your factory intercooler settings will still activate the fan, however this allows you to turn it on even sooner! 
2017 X3 models (including standard, X DS, X RS, Max)
2018-2023 X3 Turbo R all models (including Turbo R, X DS, X RS, Max R)
2020-2023 X3 Turbo RR all models (X DS, X RS, X MR,X RC, Max RR)
Weatherproof & Sealed Relay

Weather Sealed OEM Fan Connectors 

Fits 2 & 4 Seats machines

Easily Wires To Factory Buss Bar