Jaws 2018-2024 Lynx 850 Single Pipe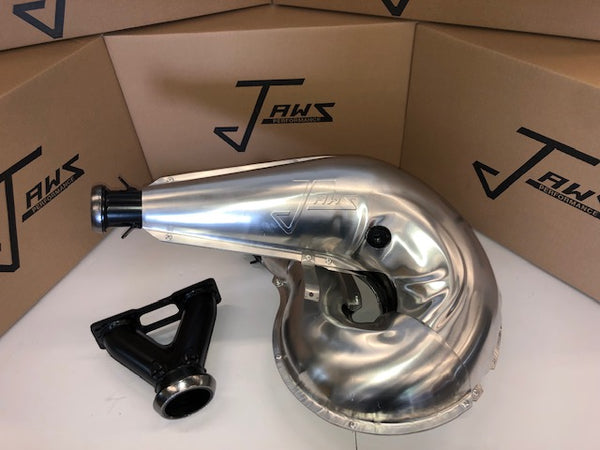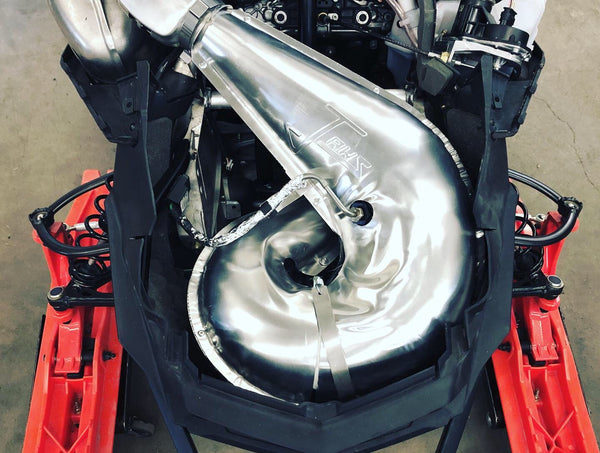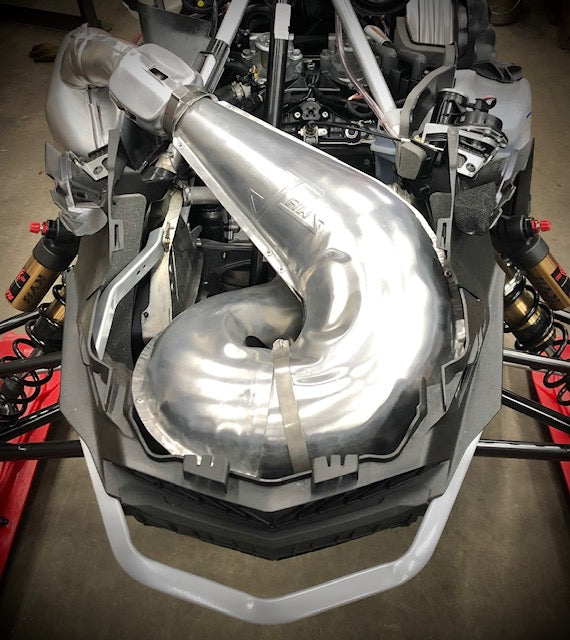 Our LYNX 850 E-TEC single pipe gains an impressive 11-12 HP over stock with power & torque gains from engagement to peak rpm!  For all naturally aspirated Radien & Radien2 models.
Fits 2023-24 SHREDDER DS & RE (EUROPE AND NORTH AMERICA)
Fits 2018-24 RAVE / RAVE RE 850 models. (EUROPE & NORTH AMERICA)
Fits 2018-22 BOONDOCKER / BOONDOCKER DS 850 N/A models. (EUROPE & NORTH AMERICA)
NO FUEL CONTROLLER REQUIRED!
ONLY PIPE ON THE MARKET WITH FULLY INSULATED ALUMINUM HEAT SHIELDS!
The kit includes the tuned pipe complete with  fully insulated aluminum heat shields and y-pipe.  It works with the stock muffler or any one of our Jaws  LYNX 850 ETEC Lightweight Silencers
0-3000 ft. and 3000 ft. elevation options available.