Iceage Ski-doo Gen 4 Summit/Freeride Rails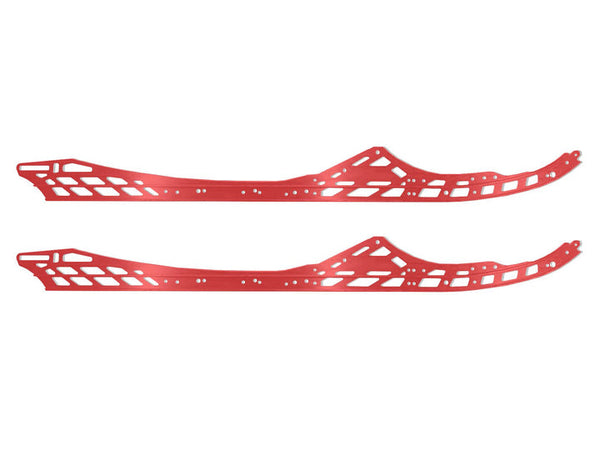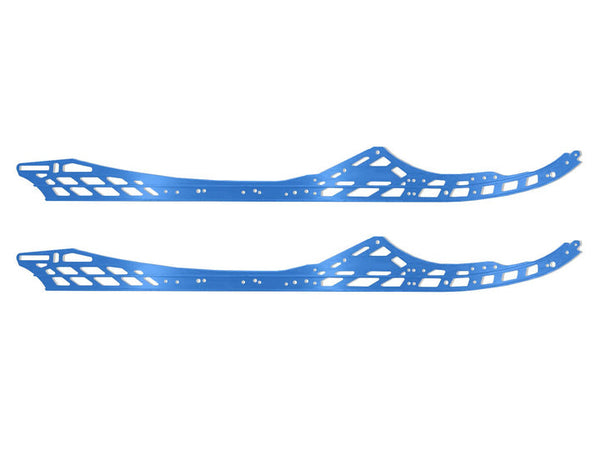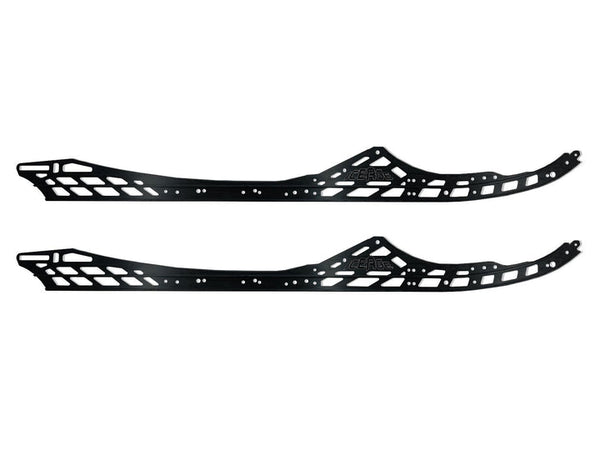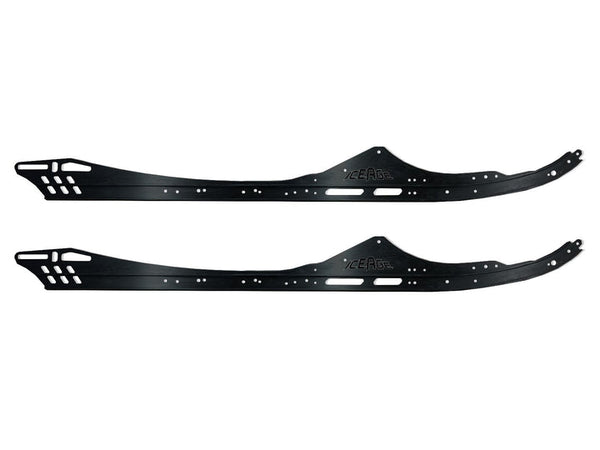 Heavy duty replacement slide rails for your Gen 4 Chassis Ski-Doo Summit
These are designed to fit your Freeride, Expert Package, X, Edge and SP models.
Cut from 7000 series aluminum on our proprietary Lightweight extrusion allowing for maximum strength and minimal weight.
Kits come with 2 rails, 2 hyfax, fasteners and instructions.
**Rails are pre-drilled to accept our ULTRALIGHT rail braces. These go under the rear bump stops and bridge the low center section of the rail required by the summit's suspension design. This allows you to maintain maximum rail strength on big impacts without sacrificing skid travel by increasing rail height. ULTRALIGHT rail braces are highly recommended for Summit riders who like to hit jumps and drops!**
Our 174 rails are designed to stretch the 154/165 skid out to 174/175" tracks. The factory 175 has different shock mountain and is a different rail. For factory 175, order the 175 length rails, to stretch get the 174.
To stretch a factory 146" length G4 Summit, you will need to use XM Summit rails due to different tensioner design on the 146. Please remember to check the box for G4 146" stretch hardware on that page.
Rails of length 154-175" use a 1/2" tall axle slot, same as the factory rails for those lengths. Our 1/2 inch slot straight axle and 8 to 9" 1/2" slot offset axle are compatible with these lengths.
Rails of the 146" length use a 1" tall axle slot, and may be labeled "XM Summit Rails" in some cases, as the XM summit and g4 summit 146 share a rail design. Our 1" slot straight axle and 8 to 9" 1" slot offset axle are compatible with this length.