IceAge Elevate Spindles - Polaris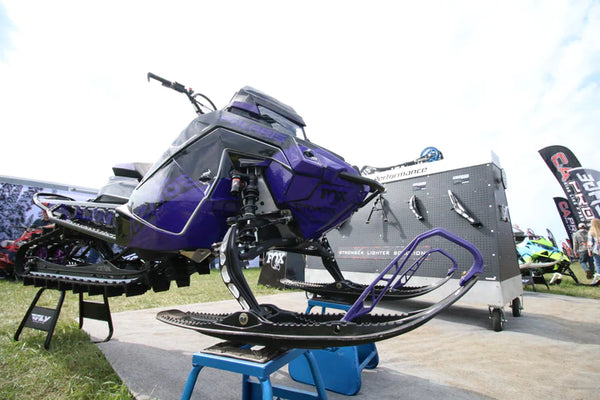 What happens when you combine the lightest mountain chassis on the market with our #MTNproven ELEVATE geometry? You own the mountain. Over 2 years of extensive development has produced the ultimate in technical terrain performance. In tight terrain, ELEVATE for Polaris easily dispenses all challenges, and dominates all challengers.
The extended ELEVATE spindle lifts your sled out of the snow for a lighter and more effortless riding feel. This reduction in drag allows your RMK to be more predictable, precise, and less fatiguing. This upgrade is especially noticeable when sidehilling in technical riding situations. Each spindle is forged and then CNC machined out of solid 6061-series aluminum, allowing us to create an extremely strong part that is still comparable in weight to the stock spindles. Bring ELEVATE to your Polaris, and experience the best deep-snow handling upgrade on the market.