Ibexx Primary Bolt and Puller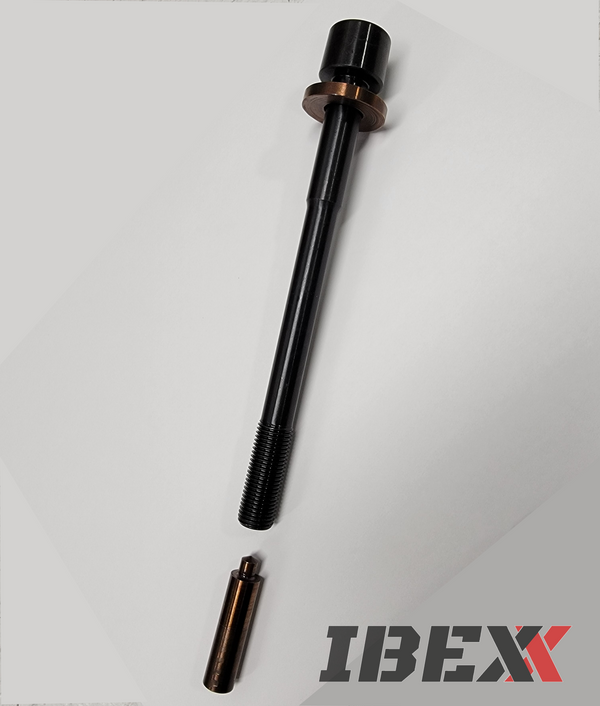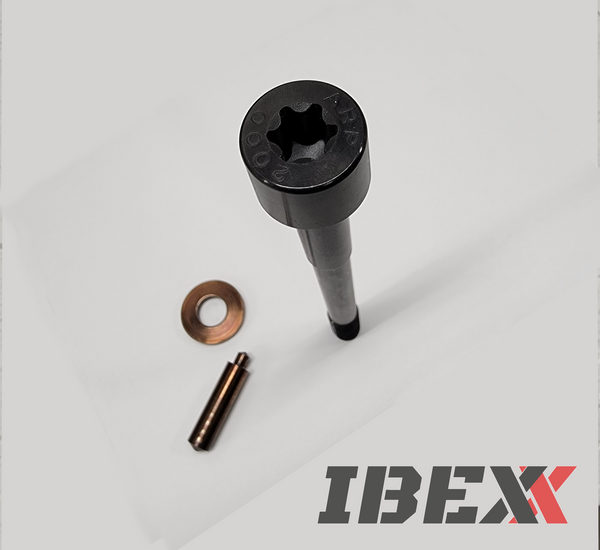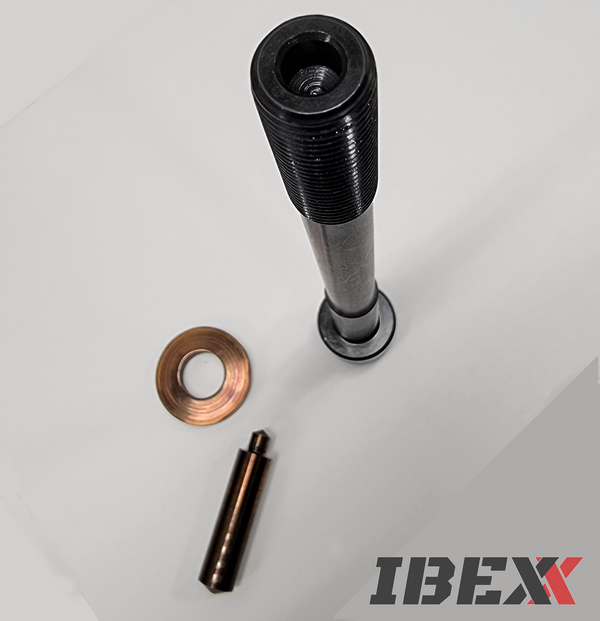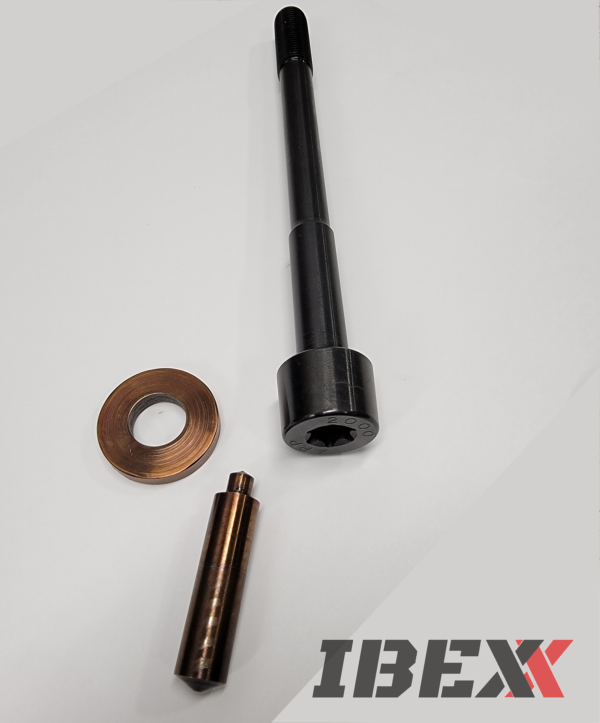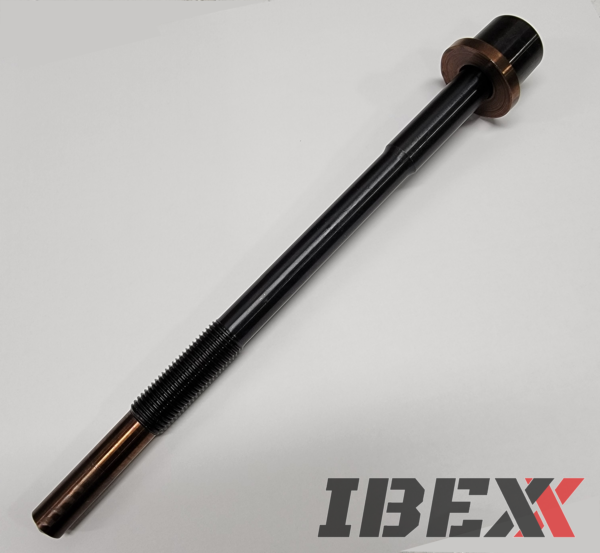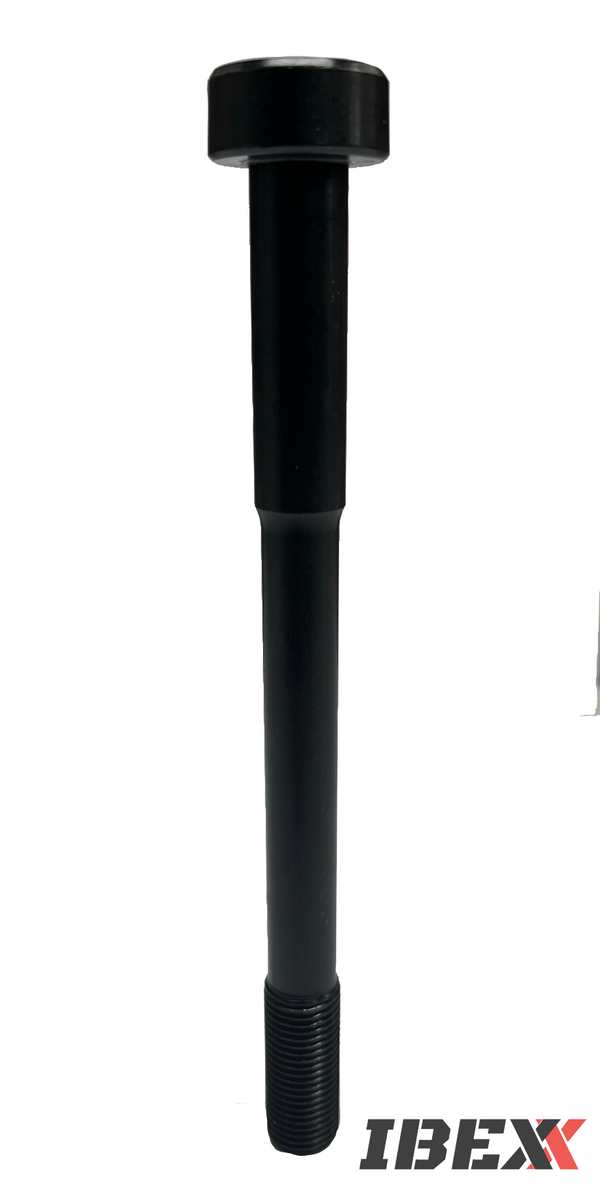 Introducing the Ibexx Primary GOAT Bolt. We all know of the failure prone primary clutch bolt, whether its from high horsepower applications or just fatigue over time, this is the solution to those problems. The OEM primary bolt is a torque to yield meaning it should be replaced after each time it has been torqued down. The Ibexx primary bolt can be used and re-used as much as you'd like. Never worry about buying a replacement primary bolt again! The last bolt you will ever need is right here!….. Did we mention, the GOAT bolt doubles as a primary clutch PULLER?! You read that right, our primary bolt is also a primary clutch puller! With a simple attachment your primary bolt is now an essential tool for maintenance.
Available for 2017+ Can am X3 including the P-drive clutch.
Thickest bolt on the market at 2.5mm larger than stock
2.5mm larger than stock equates to 155% more torque value
Guaranteed to be the strongest bolt on the market constructed from ARP 2000 with a clamp load of up to 220,000 PSI
Works with Torque spreader for high horsepower machines
Two variations available
High-TQ Bolt – Torques to 118 ft lbs.
Primary bolt only
Utilizes the OEM washer
Puller attachment sold separate -See check box below the drop downs to order the puller pin
No modifications to the OEM clutch cover
GOAT Bolt and Puller- Torques to 130 ft lbs.
Includes ultimate strength beveled washer – thicker and stronger than the OEM washer
clutch puller attachment
Plug for the OEM clutch cover
T60 Torx socket
Note: The GOAT primary bolt is a race application that does require modifications to the OEM clutch cover for fitment purposes. We are currently backordered for the plugs to modify the cover. Right now the GOAT bolt will require you to run with the clutch cover off. 
The High-TQ bolt does not require any modifications.