Ibexx Polaris 850 Stage 2 Clutch Kit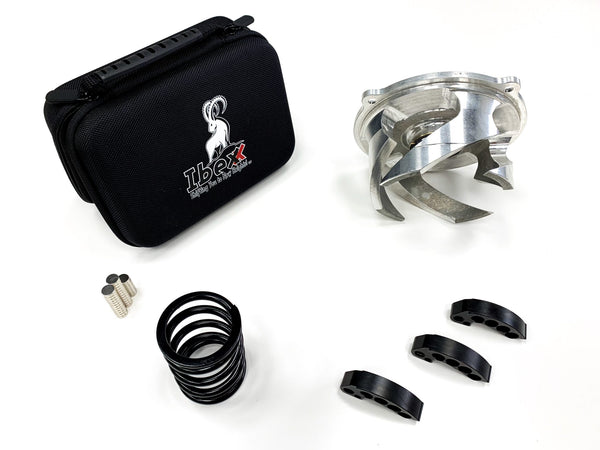 If installing this kit on a 2019 or 2020 let us know in the note. You will need big rollers for the secondary.
The Blue series weights are back and better than before! Built just for the Patriot, The Blue series weights are designed with a lower engagement than our red profile but still with an aggressive shift profile in mind. The advanced profile weights offer the industry's lightest fly weights with a uniquely aggressive ramp. Lighter fly weights results in less rotating mass in the clutch allowing for a more responsive and nimble ride. Each weight has 20g adjustability using the .85g and 1.7g magnets included. Patriot 850 Stage 2 kit contains: primary spring, secondary spring, helix, bushings, and magnets.