Backwoods BMP Matryx Subframe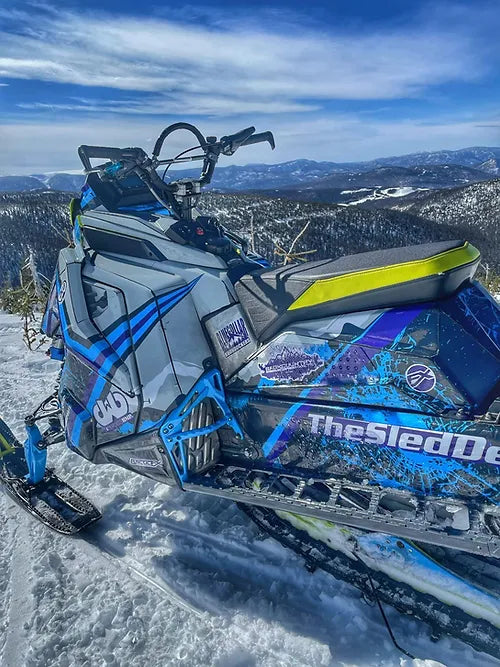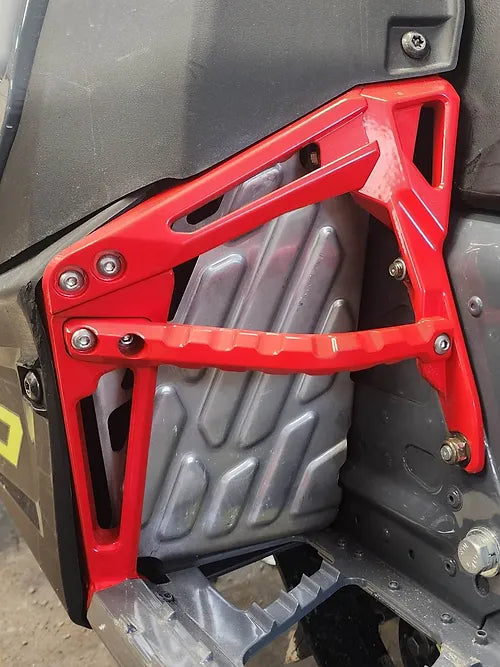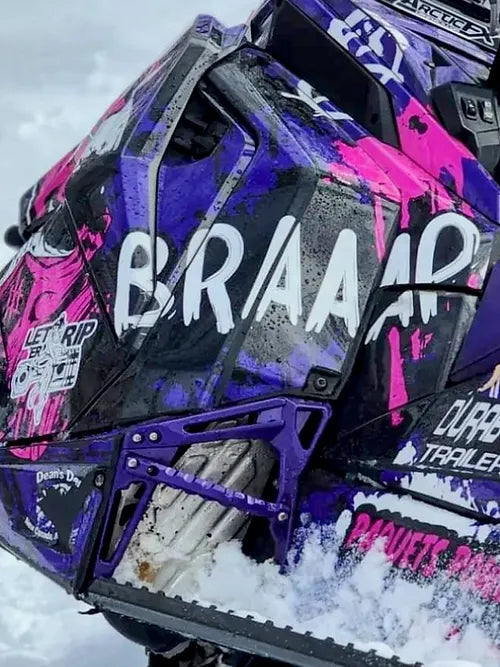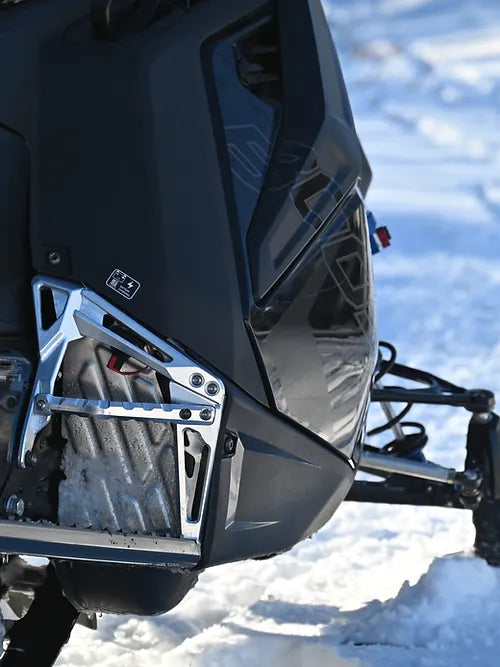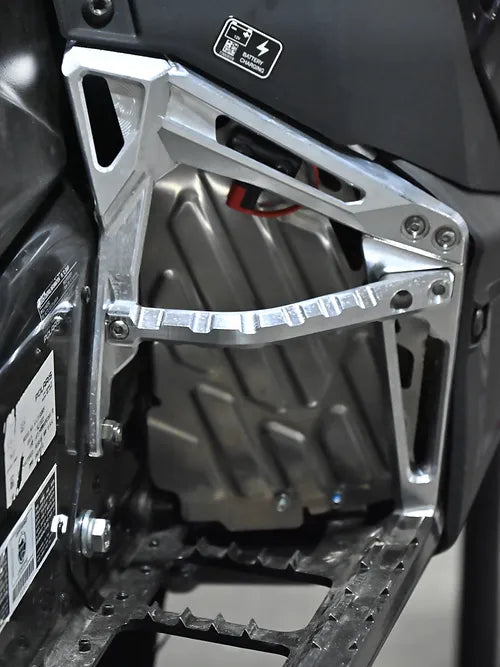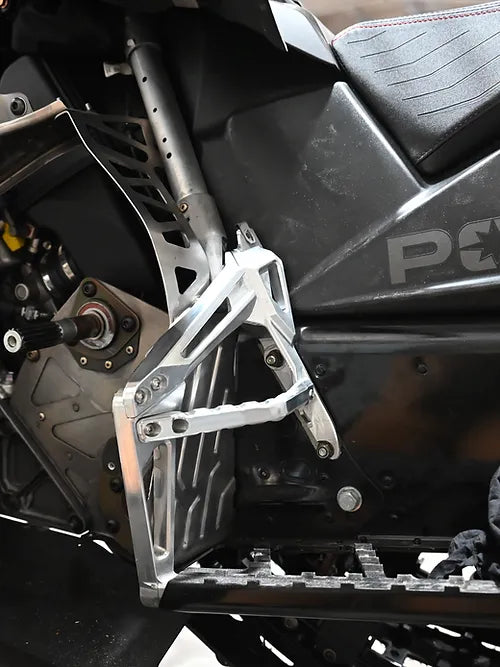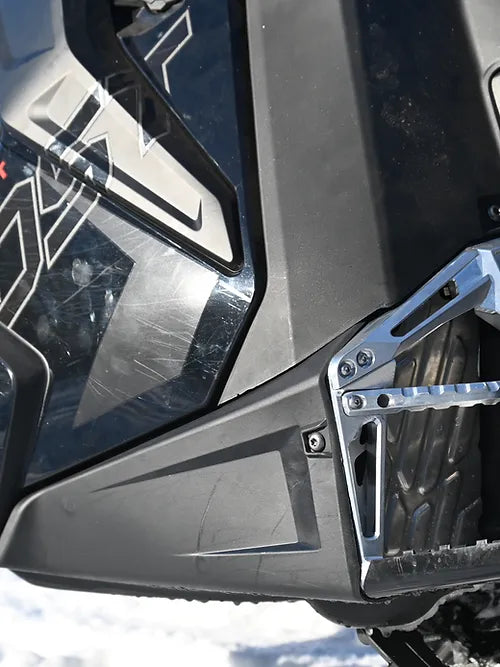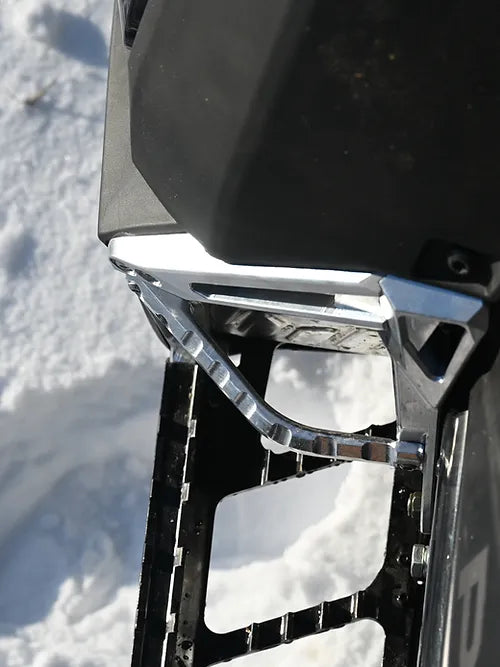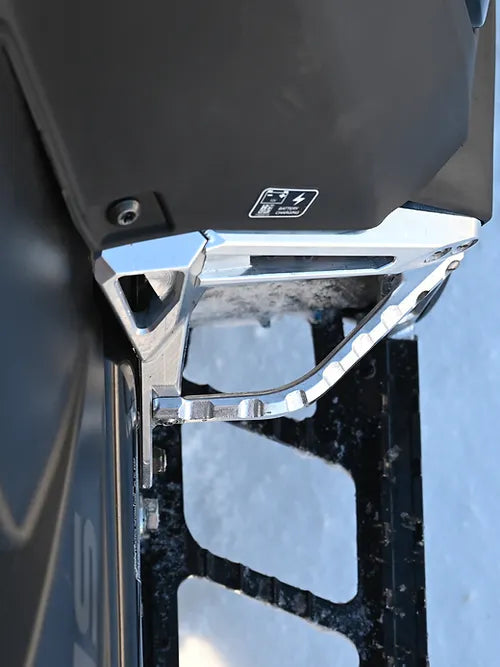 THE ALL NEW POLARIS SUBFRAME
-Custom Color Match Powdercoat
-Completely Billet- that means FULLY MACHINED 6061 t-6 aluminum. 
- 8 total peices make up a set
-Narrows the effected area by 3 inches! 
-Toe hold included
-all hardware included
-full instructions for easy install
Introducing the Polaris Subframe from BackwoodsBMP, the ultimate upgrade for Polaris Matryx enthusiasts who demand more from their machines. Riders are pushing themselves and their snowmobiles harder than ever before, which is why we've created  a product that offers increased strength, rigidity, and reliability.
The existing subframe was made from cast aluminum, which made it very weak and unable to withstand the demands of high-performance riders. However, our new design is completely billet, providing greater durability and performance. 
Not only is the Polaris Subframe stronger and more rigid than its predecessor, but it also offers a sleeker design. The old subframe stuck out too far for no apparent reason, while the new design narrows your snowmobile by 3 inches overall. This means you'll have a more compact and agile machine that's easier to handle on the snow.
At BackwoodsBMP, we stand behind the quality of our products, which is why with this product we offer a 1-year free replacement guarantee on all original purchases. You can trust in the reliability and durability of the Polaris Subframe to take your snowmobiling experience to the next level.