Backwoods BMP Gen4 165 Rear Bumper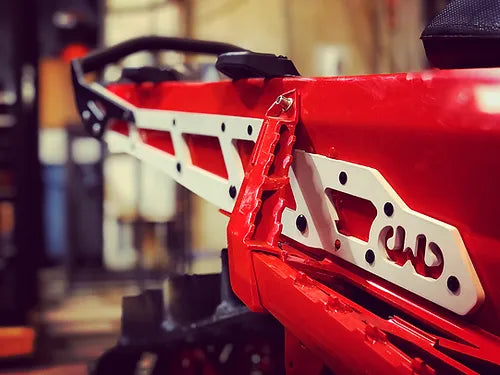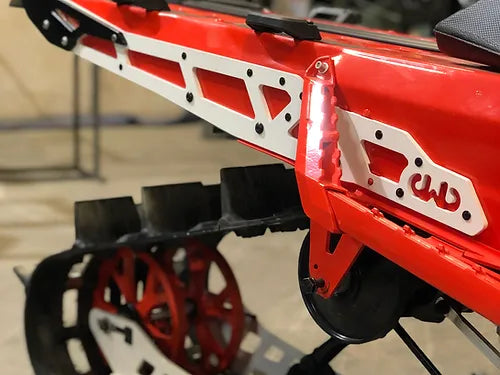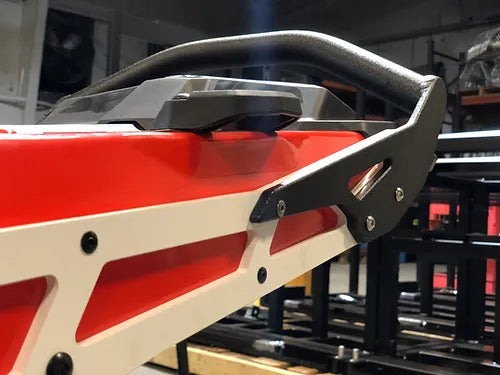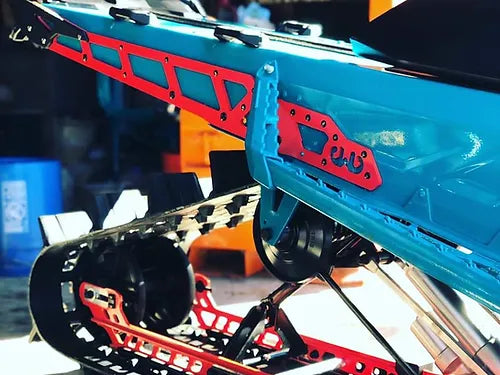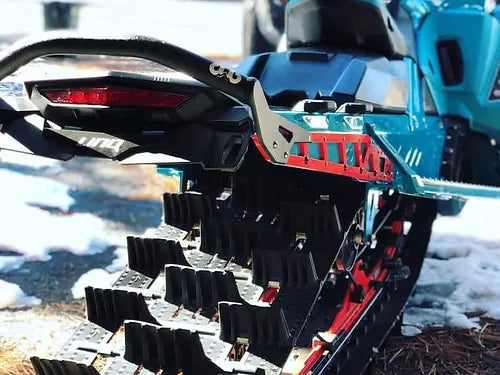 SUMMIT EXPERT AND FREERIDE SIZING REFERANCE:: 2020 SKIDOO RELEASED THE SHORT TUNNEL IN X PACKAGE SLEDS 2021+ FREERIDES ALSO HAVE THE SHORT TUNNEL. MAKE SURE YOU ARE ORDERING A BUMMPER FOR YOUR TUNNEL LENGHT NOT TRACK LEANGTH. IF YOU YOU DO NOT HAVE A SHORT TUNNEL ORDER THE BUMPER FOR THE LENGHT OF YOUR TRACK.  IF YOU DO NOT KNOW WHAT YOUR SLED HAS FOR A TUNNEL CALL OR EMAIL US BEFORE ORDRING. ALSO YOUR DEALER IS A GOOD SOURCE FOR INFOMATION. 
Expert 175=165 Tunnel Order a 165
Expert 165=154 tunnel Order a 154
Expert 154= 146 tunnel Order a 146
Expert 146= 137 tunnel Order a 137
Hardware included
For the 2021/2022 season all BackwoodsBMP rear bumpers will venture past this "breakpoint". Our focus is again to divert and disperse energy throughout the snowmobile, transforming what would be an unfavorable situation, into a progressive result.

By reaching past this "break/bend/snap/crash point", energy is now able to effectively communicate amongst components to further dissipate and disperse, where before there would be no choice but to unleash the full potential where previous bumpers cease to exist.
The all new Gen4 rear bumper is a force to be reconned with. By taking into consideration the forces and strains that go into everyday riding we have designed a bumper that targets the true problem areas of our machines design. 
- Engineered design
-Machined 6061 t-6 Aluminum
-Most forward reaching bumper in the industry
-Built to transfer eneergy throughout snomwobile
-All New 3 peice design to ensure performance and protection. 
-All mounting hardware includded 
-Works with all snow flaps.
-50% off replacement plan! smash it up? we will replace it with another 50% off!