Backwoods BMP Arctic Cat Front Bumper (Ascender Chassis)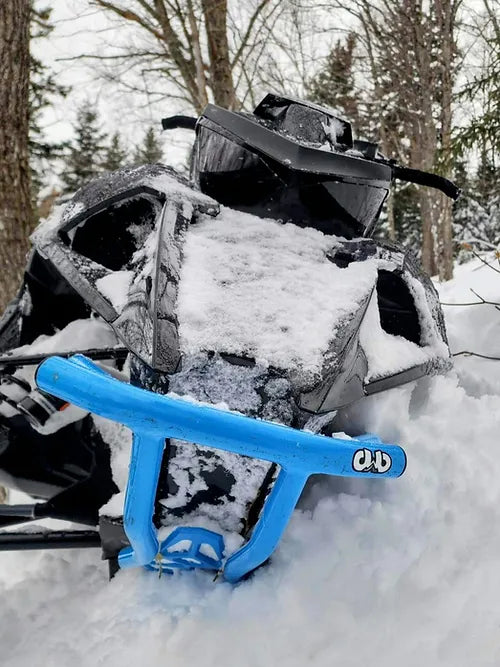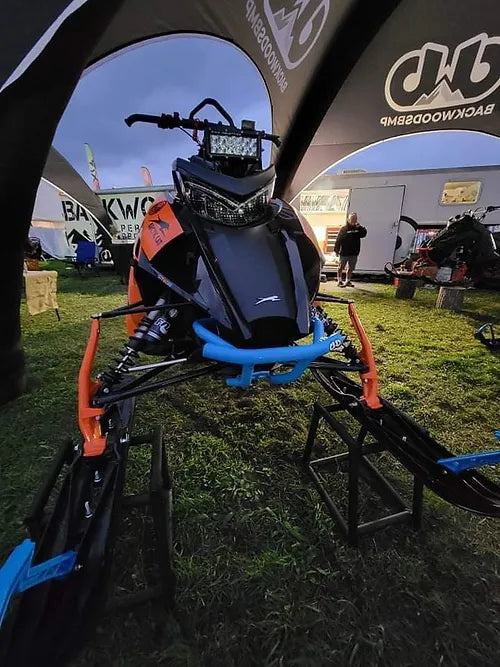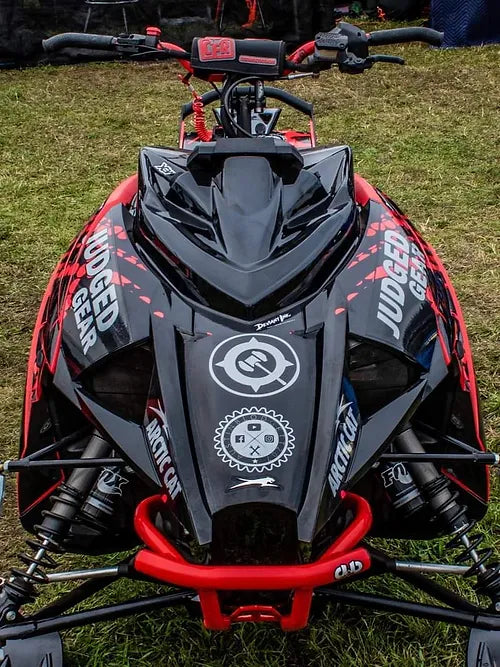 The all New Arctic cat front bumper is set up to protect the very fragile front end of your snowmobile. With the air intake located directly behind the plastic nose cone it is ESPECIALLY important that you have the best protection available. 
By increasing the number of mounting locations we are able to get rid of the pivot point that is created by a single mounting location as well as ensure the best possible dispersion of an impact energy. 
-Integrated two part 1/4" 6061 protection plating perfectly machined to fit the lower contours of your sleds undercarriage. Hardware included
*yes you can remove your hood with this bumper installed.