Fire N Ice - Intake Boost Vent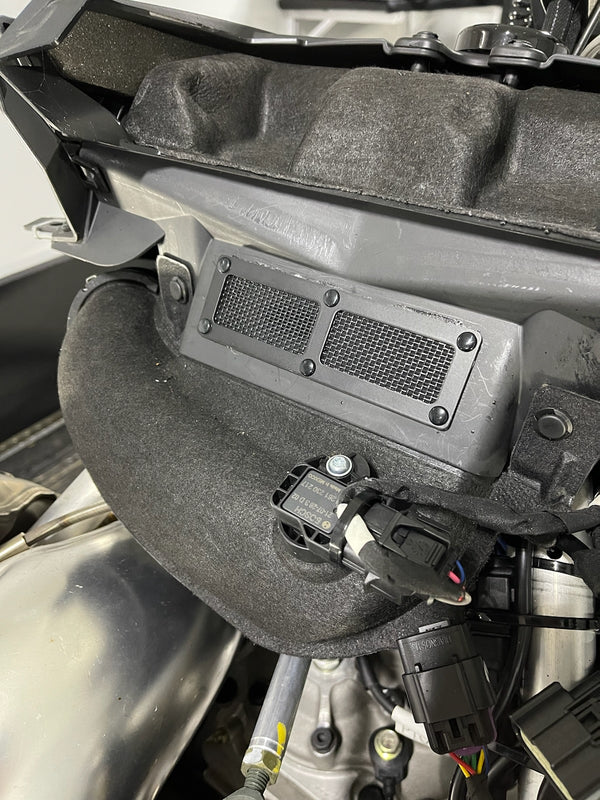 Polaris snowmobiles, especially the new Matryx and Matryx Boost, are susceptible to powder bog in deep snow.
This happens when the air intakes are unable to provide the engine with enough air.
The simple solution to this problem is our Intake Boost Vent that mounts directly to the stock intake plenum.
Intentionally designed with two layers of material (prefilter and mesh) to help make sure that air is only drawn through this vent when absolutely necessary.
Data logging has proven that this vent does not increase intake charge temperatures!
Fits Matryx and AXYS intake plenums.
This vent also works as a universal vent that can be mounted in many different locations.